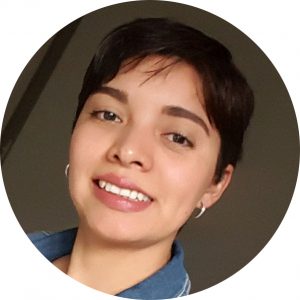 Hi, I'm Beatriz and I love sewing!
I started sewing 6 years ago as a hobby but I discovered that this is what I feel passionate about and want to share my knowledge with others.
I learned by watching Youtube videos, reading sewing blogs and I also took an intensive sewing course and the Early Riser Fashion Designer course at Rightfully Sewn, located in downtown Missouri, which I highly recommend if you are looking for advanced sewing classes.
In 2018, I started my sewing blog Crear y Coser (in Spanish) where I share my projects and found out how many people want to learn to make their clothes or crafts. I love helping people and blogging it's a great way to do it.
I wish I had found my passion earlier in life, that's why I want to help kids to learn how to sew and discover all the great things they can create if they learn how to use the sewing machine.
When I came across the Kids Can Sew® Curriculum, I thought it was a great idea to introduce kids to sewing using the colorful workbooks and sewing pattern kit, which makes the learning process more fun!
Looking forward to having your child in my sewing studio soon. 🙂