Sewing will give you FREEDOM. Freedom of dressing up the way you want, it will give you the satisfaction of making your own clothes!
Enroll now
• Sewing classes for kids, teens and adults in Lee's Summit MO.
• Age  8+
• Teaching with the Kids Can Sew® Curriculum.
The Kids Can Sew® Curriculum focuses on learning basic through advanced sewing skills. The students learn to follow instructions, how to use a sewing machine, read a sewing pattern, pinning, cut fabric, and so much more!
The Sewing Spool is relocating to
Wallace Lake Rd,
Pace
, 
FL
32571. I'm planning to start classes on Oct. 5th, 2021 Still plenty of time to enroll your kid!
Weekly & Biweekly Sewing Classes
In the student workbook, you will find fun and easy projects to make your own clothes and accessories!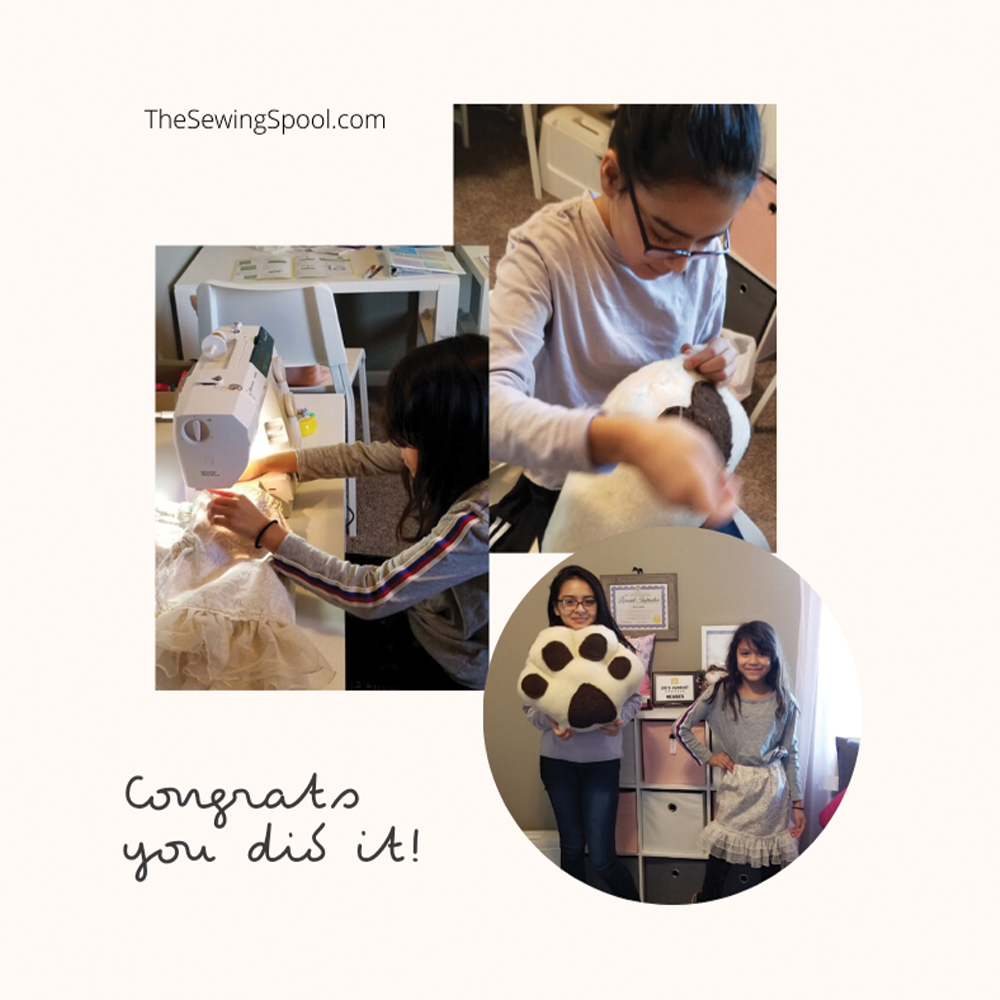 Semi-private sewing classes for kids with a maximum of 4 students per class, which allows giving personal attention to each student.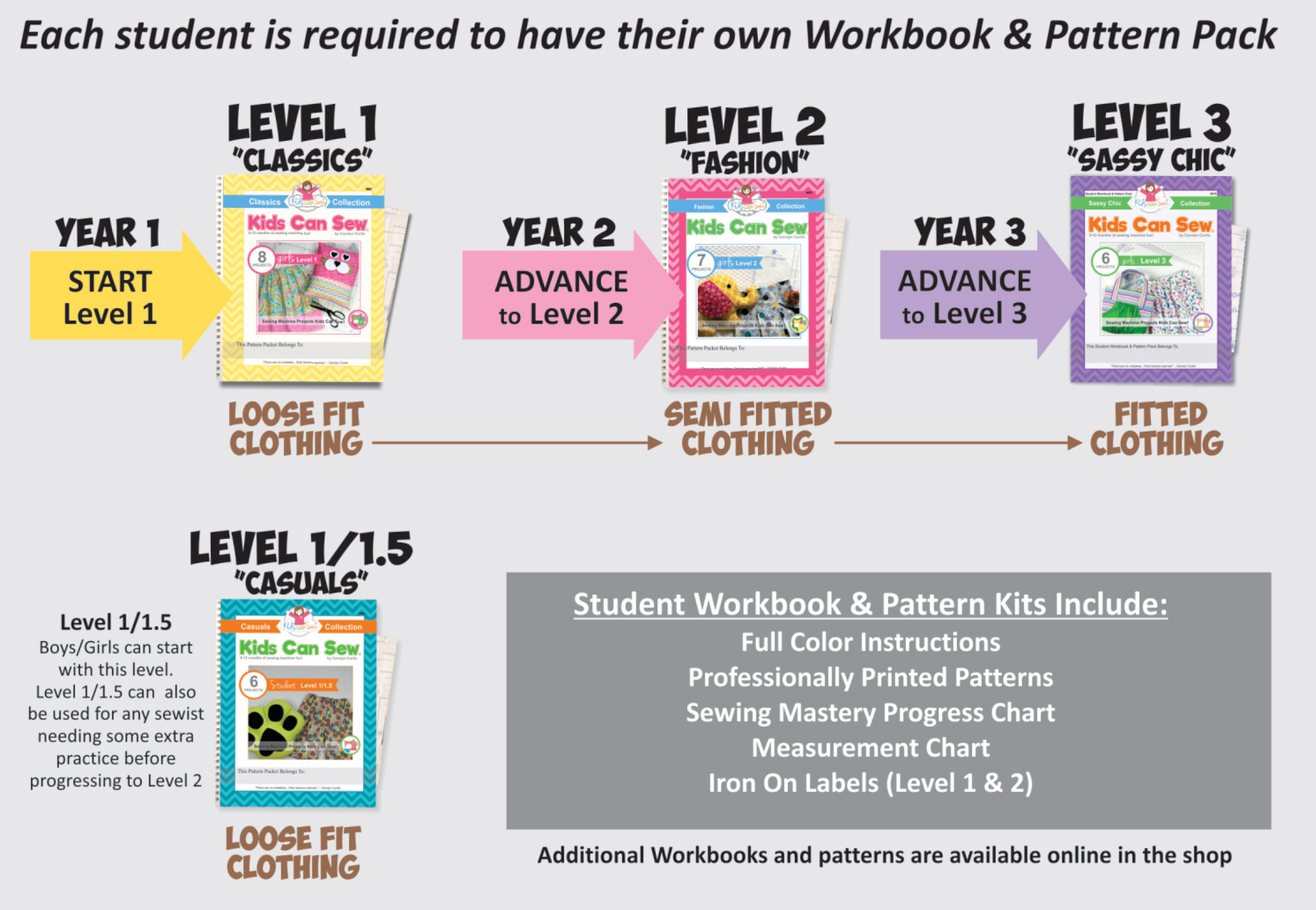 Workbooks are exclusively to take lessons with a Kids Can Sew® certified sewing instructor.
Benefits of Sewing for Kids
Reading
Encourage reading and learning when they are following the sewing pattern directions. They can develop self-confidence and learn patience as well.
Math
Taking measurements and figuring out how much fabric they need for each sewing project it's a creative way for your kids to learn math by sewing.
Hand-eye coordination
Sewing with a needle and thread by hand, or by machine, requires hand-eye coordination. This helps to keep their brains as nimble as their fingers.
Creative Thinking
Choosing their fabric colors, textures, sizing, and designing helps to improve their creativity and individuality.