Pace Florida Sewing Lessons
for Kids, Teens and Adults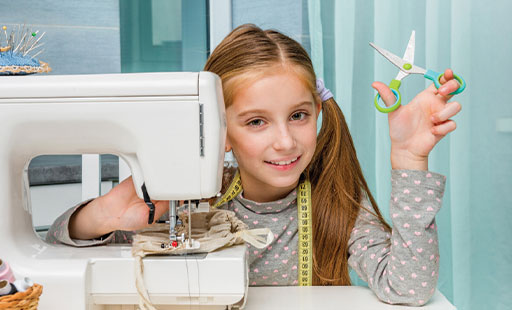 Sewing is a skill that so many people would love to learn. It helps kids to improve reading, math, hand-eye coordination, and creative thinking. If you have been looking for a way to flex your sewing muscles or just want to learn how to thread the sewing machine without getting frustrated, we hold sewing lessons in Pace Florida to suit everyone's needs!
Have you always wanted to learn how to sew? It seems to be one of those life skills that not many people have anymore.
But sewing is coming back fast! It's not just something that your grandmother knew how to do, and it's not just a way for you to patch up any unruly holes in your clothes. It is a fantastic way to help you learn a variety of skills.
Have you wondered how to thread a bobbin? Or do you know what a bobbin is? Well, if you don't, you're in the right place. If you have been struggling to sew a simple pattern, cut fabric, or have a sewing machine in the corner of your bedroom and you are determined to learn how to use it, now is the time. 
$60.00 Enrollment Fee, which includes workbook and sewing patterns. $75.00 Monthly payment
Curriculum
Teaching how to sew with the Kids Can Sew curriculum. Which is a learning focus curriculum.
Program
1-hour sewing class weekly or 2-hour biweekly.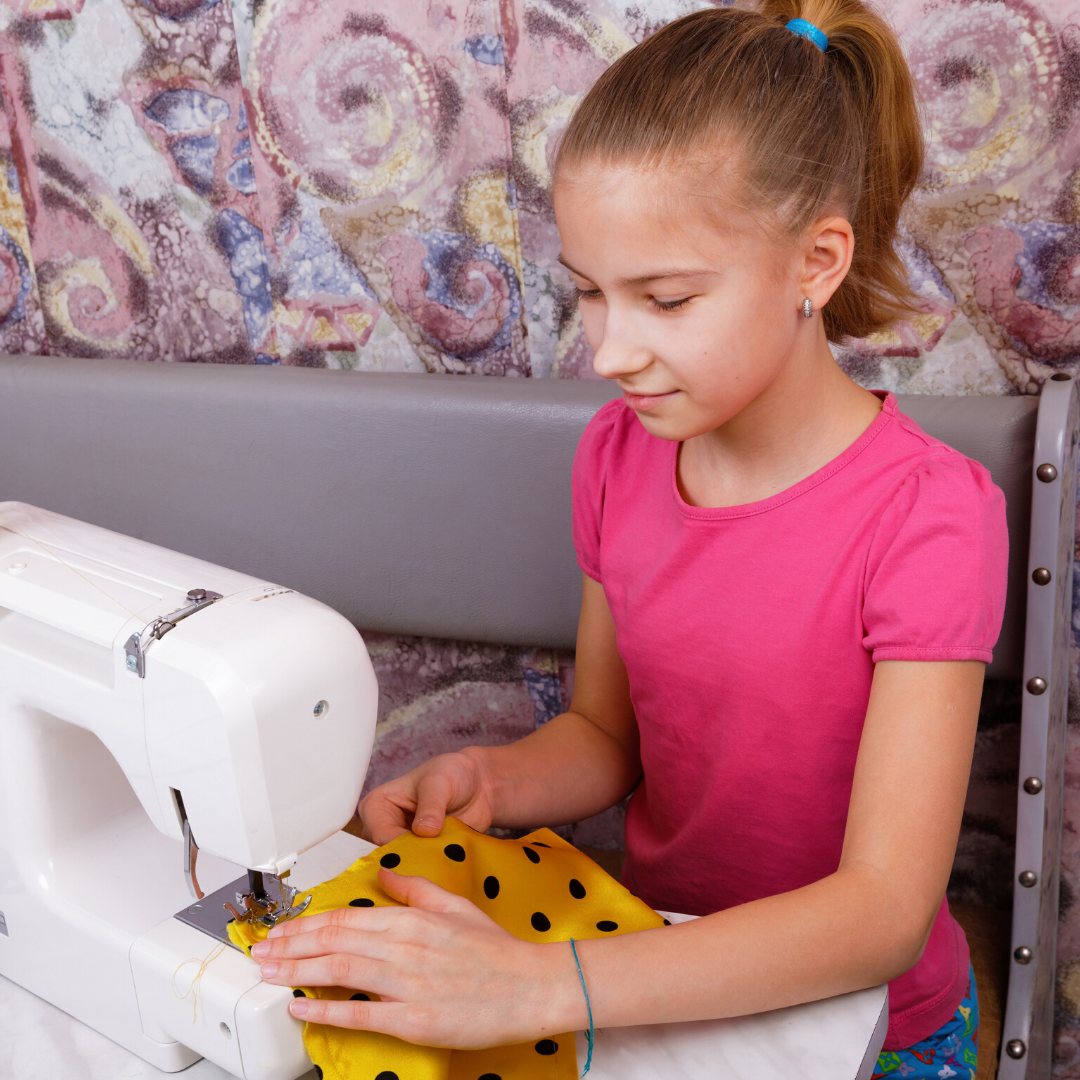 Come visit us, we are located at 2640 WallaceLake Rd, Florida. 32571
We Provide You With All The Tools
You don't need to bring any scissors, pins, or carry a massive sewing machine into class; we provide them for you. The only things you need to bring are the fabric and sewing notions like buttons and threads, so you can get to work on the things you want.
Our sewing lessons in Pace Florida are ideal for beginners, and you will learn a variety of skills, including the following:
Sewing tools and notions, threads, fabrics, and many other little tips.
Learning how to choose fabrics.
Understand hand-sewing stitches and techniques.
Learn your way around a sewing machine, winding a bobbin, threading up the machine, and machine stitches.
Understand how to read a basic pattern, and mark up and cut your fabric.
Other key areas, such as pinning, sewing, pockets, and straps.
Sewing isn't just something that your grandmother used to do. If you are a kid or an adult who feels that you should have the dexterity that the older generation did, we can help you. In fact, we provide sewing classes in Pace Florida for adults and children.
If you want to make it a family-friendly activity that can help both of you work on a passion project like an heirloom we can get you started. With 1-hour and 2-hour lessons to choose from, you can choose the length that is right for you, but we don't place any pressure on you.
The importance of learning at your own pace is something that we really care about at The Sewing Spool, especially if you are one of those adults who are struggling at home!
Our classes are small. There is only a maximum of 4 students per class, which makes it easier to have the attention you need so you truly get the most from each session. Whatever time of day you need, we offer a variety of options.
While we mainly operate during the afternoon, if you want a morning class, get in touch.
Come and check the best sewing lessons for kids in Pace Florida.
Sewing is a skill that comes in handy in so many different areas of life. After all, we all have problems with our clothes from time to time; if we knew our way around a needle and thread, this would save a lot of hassle.
Now is the time to learn the essential skills so you can get yourself acquainted with the fine art of sewing. As soon as you get started you may find you will never want to stop.
Whether you've been wondering for years how to actually put a button on properly, or you want to gain more confidence in this criminally overlooked skill, now is the time to get a needle and thread and start sewing the fabric of your dreams together.
Sewing isn't just a way to make a throw or patch up loose materials; it can be an entryway to unlocking your creativity. So what are you waiting for? Get in contact and let's get sewing!